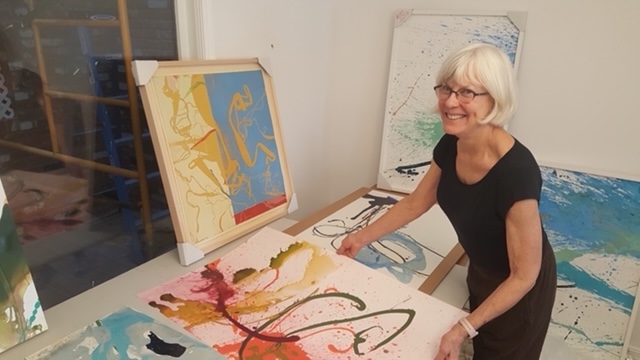 BIOGRAPHY
Katherine Kerr Allen was born in Brainerd, Minnesota and raised in Oklahoma City. She graduated from the University of Arizona with a BFA in Graphic Design & Illustration and received her MFA degree from Cranbrook Academy of Art, Bloomfield Hills, Michigan.
She is a full time studio artist, with studios in Oklahoma, Minnesota and Maine.
Katherine's work is held in museum, private and corporate collections. It has been exhibited Nationally and Internationally in venues including: Stanford University, Florida Atlantic University, University of South Florida, Pittsburgh Center for the Arts, American Embassy, Belize, Taiwan National Living Center, Suzhou Art & Design Technology Institute, China, Fort Lauderdale Museum of Art, Columbus Museum of Art, Cranbrook Academy of Art Museum, Academy Art Museum at Easton, Maryland.